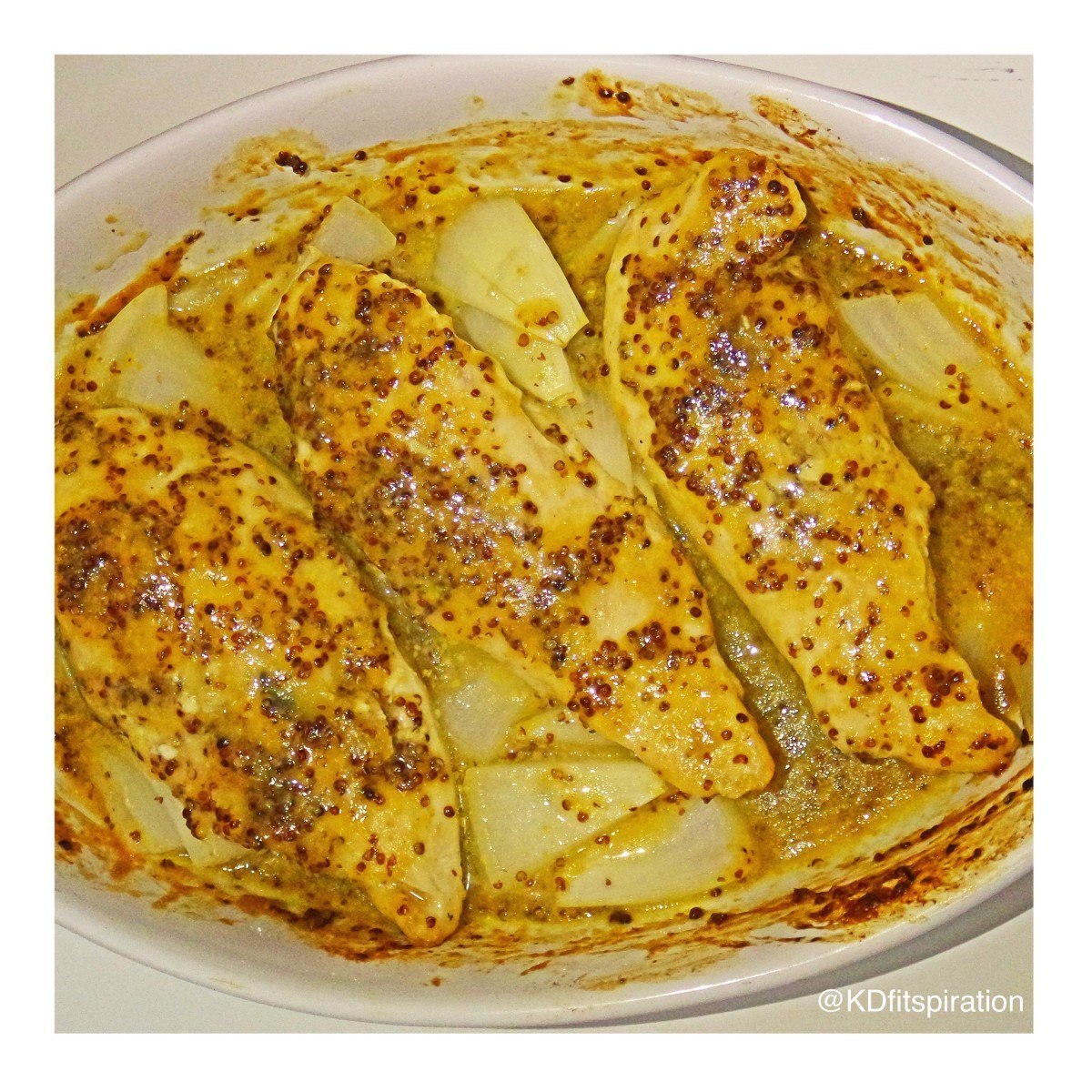 Honey Mustard Chicken Recipe
Ingredients:
Chicken breast or thigh pieces
salt and pepper to taste
1/4 cup honey
1/2 cup wholegrain mustard
1 to 2 teaspoons Dijon mustard (depends how much kick you want it to have as wholegrain mustard is quite mild)
Method:
Preheat oven to 350 degrees F (175 degrees C)
Sprinkle chicken breasts with salt and pepper to taste, and place in a lightly greased baking dish.
In a small bowl, combine the honey and mustard. Mix well.
Pour this mixture over the chicken.
Bake in the preheated oven for 25 minutes.
Turn chicken pieces over. Bake for an additional 10 to 15 minutes, or until chicken is no longer pink and juices run clear.
I threw in some chopped up brown onion in the dish as I like them!
Enjoy